We believe that better information means better health care.
At eHealth Ontario, we're creating a secure electronic health record information system so that all your medical information can be safely shared and accessed by your health care providers, whenever they need it and wherever they are. Having rapid access to complete, up-to-date and accurate information puts your providers in the best position to make more informed decisions and deliver better quality care.
We're making great progress
While building a patient health information system is an ongoing effort, the system is working today. Thousands of health care providers are connected and can quickly access results of lab tests and diagnostic imaging exams, check a database to ensure their patients won't have an allergic reaction, more easily transition patients to other care providers in the community, and consult specialists remotely.
30 million
requests for patient records processed, on average, every month
106,670+
health care professionals eligible to access patient EHRs
7 billion+
patient records in our repositories
eHealth Ontario is now part of Ontario Health, an agency created by the Government of Ontario with a mandate to connect and coordinate our province's health care system to help ensure that Ontarians receive the best possible care. Our programs and services remain unchanged.
Success Stories
See what patients and clinicians have to say about how electronic health records are making a difference.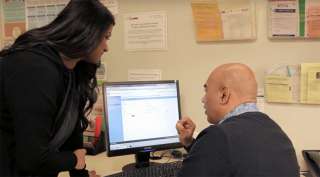 Digital health records are transforming family care in Ontario
Dr. Mehan describes how going paperless is providing faster family care.

Play

Watch Video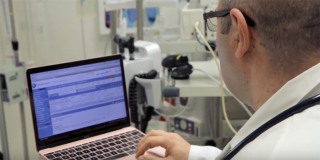 The importance of digital health records in emergency medicine
Dr. Rafi Setrak explains the importance of having access to digital health records in emergency medicine.

Play

Watch Video